Hays County Crime Stoppers Headquarters
ENGAGE * EDUCATE * EMPOWER
*Statistics 1981 to present
Property / Cash Recovered
$13,505,349.00
Total Recovered Stolen Property
and Seized Narcotics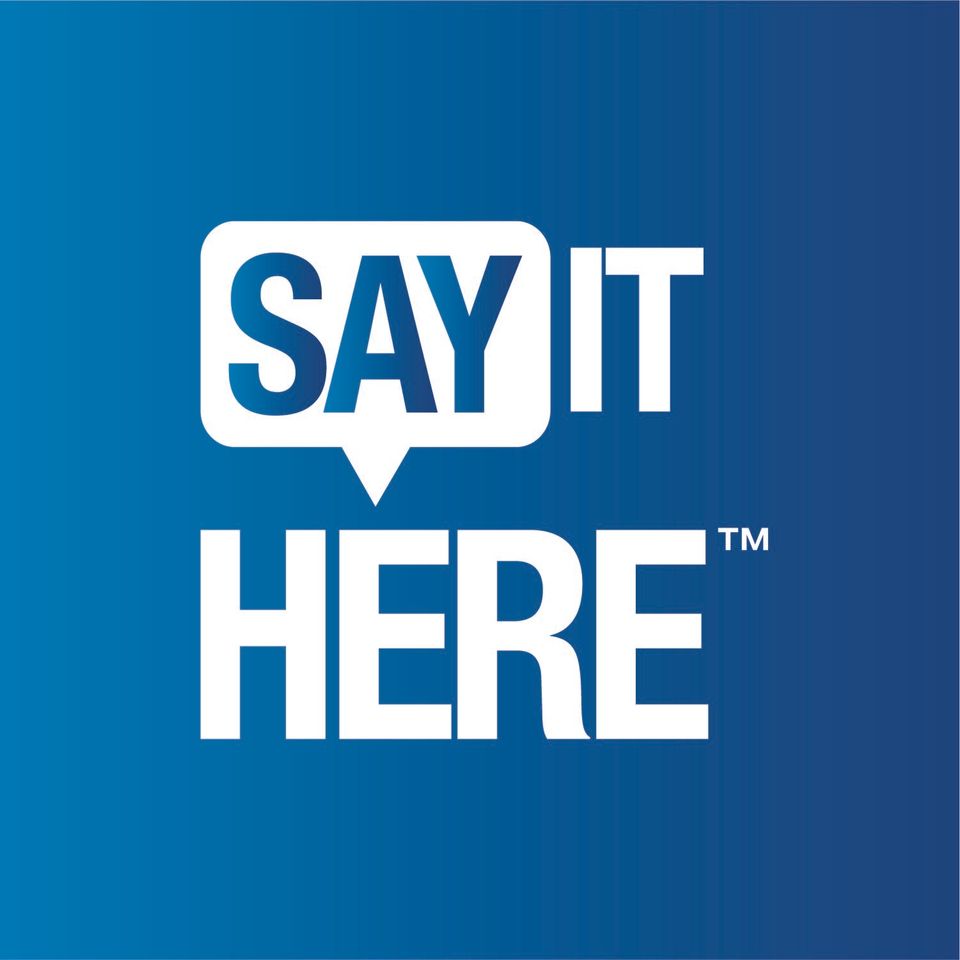 SAY IT HERE™
Say It Here® is the trademarked slogan of Crime Stoppers USA (CSUSA) and its members. The Crime Stoppers network remains one of the safest and secure ways to report crime anonymously. There has been a steep increase in the number of hotlines—many of which don't provide the same anonymity.

As the largest and most-used tips organization in the United States, Crime Stoppers recognized the need to develop a unique slogan that citizens can confidently recall when ready to report. The Say It Here® slogan represents the confidence Crime Stoppers has established between the public, the media and law enforcement in an easy-to-remember way.

Hays County Crime Stoppers, Inc. is proud to display the Say It Here® slogan.  We commit our organization to keeping the promise of keeping the anonymity of our tipsters, engaging with our communities and partners, providing education on crime prevention and crime solving, and empowering our communities to stand up and fight back against crime!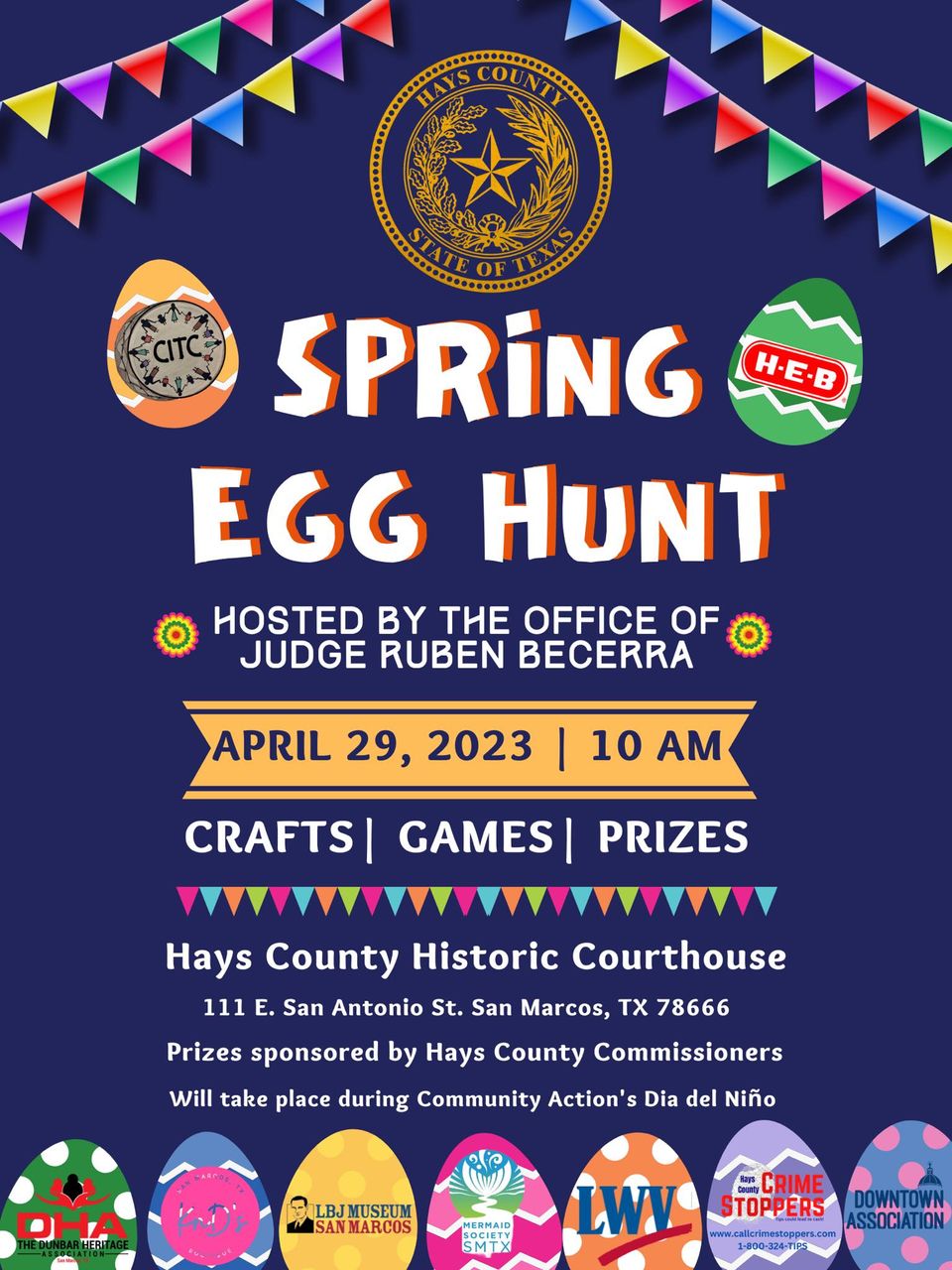 HAYS COUNTY SPRING EGG HUNT AT THE HAYS COUNTY COURTHOUSE
Do you have plans on April 29th? Plan to join Hays County Crime Stoppers along with other community organizations for the Hays County Spring Egg Hunt at our beautiful Hays County Courthouse in conjunction with the Día del Niño community event!

Enjoy age-based egg hunts, crafts, games, prizes and more, beginning at 10am!

Swing by our table to register your child with our EZ Child ID system! This digital fingerprint and photo system will allow us to quickly and easily create identification cards for children, or even upload the information to a thumb drive for parents to keep on hand.

With this system, we can create an identification card that includes the child's photo, fingerprints, and other important identifying information. This is a crucial tool for parents and law enforcement officials in the event that a child goes missing or is abducted. We believe that this tool will be an invaluable resource for parents and caregivers, and we are proud to be able to offer it as a part of our commitment to keeping our community safe.

We look forward to seeing you all there!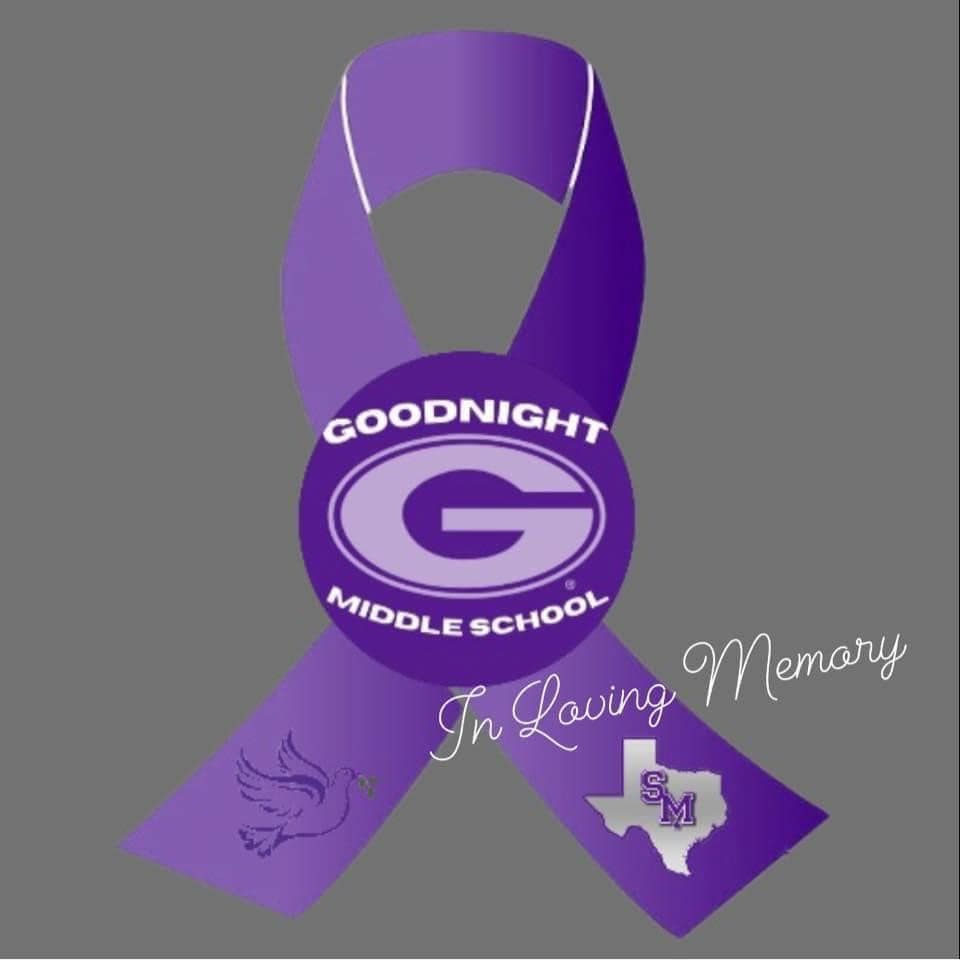 In honor and memory of the family, students, and staff feeling the pain and loss, Hays County Crime Stoppers, Inc. wants to show our love and support. We encourage all to wear purple this week (February 27-March 3, 2023) to support the family, students, and staff after the tragic accident occurring last Friday.
HAYS COUNTY CRIME STOPPERS
CAMPUS PROGRAMS EARN AWARDS
Hays County Crime Stoppers hosted the 27th Annual Texas Crime Stoppers Campus Conference in San Marcos held February 6th through 8th, 2023.  The Campus Conference brought together over 350 students, school administrators, school staff members, local volunteers, and law enforcement officers to openly and candidly discuss topics about school safety and crime fighting efforts that students are taking to keep their campus environments safe.  During the conference, Hays County Crime Stoppers and other associated Campus Crime Stoppers programs across the State of Texas were recognized for their efforts and earned awards.

For the 6th year in a row, Hays High School Campus Crime Stoppers won the Digital Poster Competition!  Student Crime Stopper Lia Luna was the artist for this project.
ADDITIONAL AWARDS RECEIVED
Most Cases Solved for Campus Population 15,001 to 20,000

Most Cash Recovered for a Campus Population 15,001 to 20,000

Best Website

Best Social Media Post -- Valentine's Day Special, February 2022

Student Board Member of the Year -- Isabella Ethridge (Hays High School)

Campus Crime Stopper Student Ambassador -- Kallina Rodriguez (Johnson High School, 2023 - Present)
PDF
Hays County Crime Stoppers, Inc. is pleased to share the 2022 End of Year Review.  I would like to acknowledge all of the hard work that the Board of Directors have done in 2022 to rebuild, rebrand, and reinvigorate the program.  The combined effort of our Board and Law Enforcement partners have truly made Hays County a safer place for our communities, schools, and businesses. 
Do you have information on a Crime?
Send us a Tip, and if it is eligible, you could receive a CASH reward.

1(800)324-TIPS               P3Tips Mobile App
Follow Up on a Crime Stoppers Tip
Have you already sent us a Tip? Did you see the subject of your Tip was arrested?

You kept up your part of the deal, now or us to keep our end. If you have already submitted a tip click the button below. It will take you to a log in screen where you can use your Tip ID and Password to check the status of your tip and if you earned a reward you will find out how to collect.